Welcome
The Arlington-Alexandria Coalition for the Homeless, Inc. does more than offer shelter to homeless people, it provides them with a foundation to rebuild their lives. Created in 1985 by concerned citizens of Arlington and Alexandria, AACH works in coordination with public agencies, businesses and community groups to give homeless people the support, shelter, counseling and employment training they need to regain self-sufficiency.
AACH Video
Holiday Success
AACH is thrilled to announce that all eighty-one families that signed up to participate in the Holiday Hookup have been matched with sponsors.
Because of your generosity, 307 people will have a package to open this year. It's impossible to quantify that happiness, but your contributions represent at least $23,025 that went straight to families in need. Keep up the good work!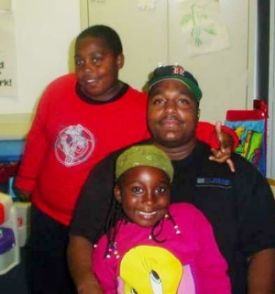 If you haven't given yet, please consider contributing a gift card or monetary donation. These funds provide emergency assistance throughout the year.
November Wine Tasting

Please join AACH's Board of Directors as they host a pre-holiday wine tasting with delicious cheese, chocolate and other food pairings. Purchase wine by the bottle or the case for holiday meals, gifts and tokens of appreciation. Enjoy a glass of great wine and the community atmosphere at the cozy Lyon Park Community Center while supporting AACH's programs. Our wine guide will be our Clarendon neighbors, Screwtop Wine Bar and Grateful Red Wine Store. Purchase tickets here.
When: November 7, 7-10 PM
Place: 414 North Fillmore Street, Arlington Virginia 22201
Ticket price: $35 each
Contact Lauren Barth at lbarth@aachhomeless.org or 703-525-7177
These people helped to keep our family together. God used them as a light to help us find our way.

Client Needs:
Dining room table
Soap
Diapers
Baby oil
Baby powder (preferably corn starch base)
Baby lotion
Baby wipes
A&D ointment
11'x5' curtains and rod for computer room
Dishes, pots, pans, silverware
19 disposable cameras for children
Movie tickets for children
Giant gift cards
Target gift cards
Metro cards
Shampoo
Conditioner
Relaxer
Toothpaste
Feminine hygiene products

Contact Evan Davies at edavies@aachhomeless.org